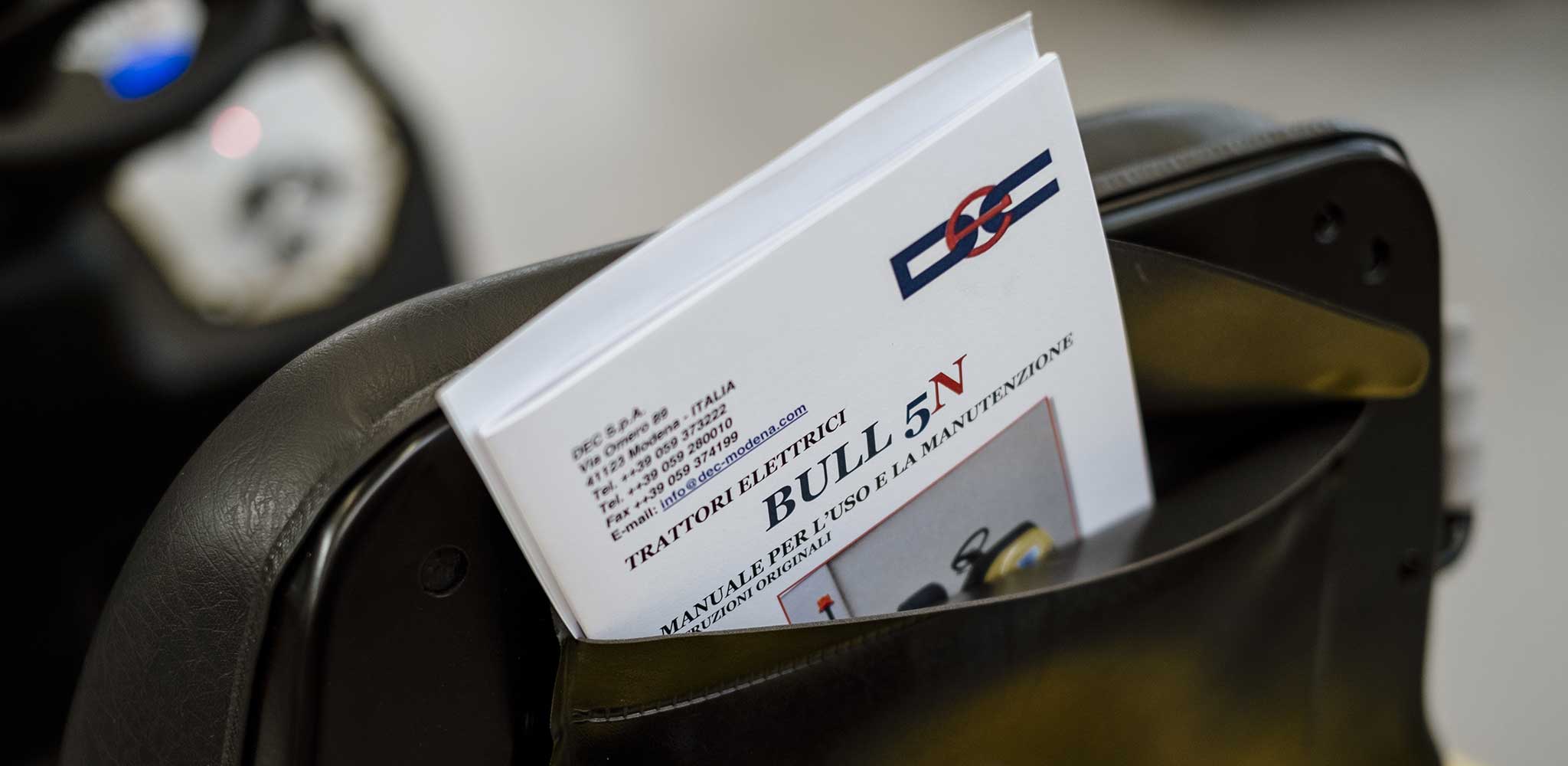 SERVICES
Contacts
+39 059 373222
info@decmodena.com
via Omero, 89 - 41123 Modena Italy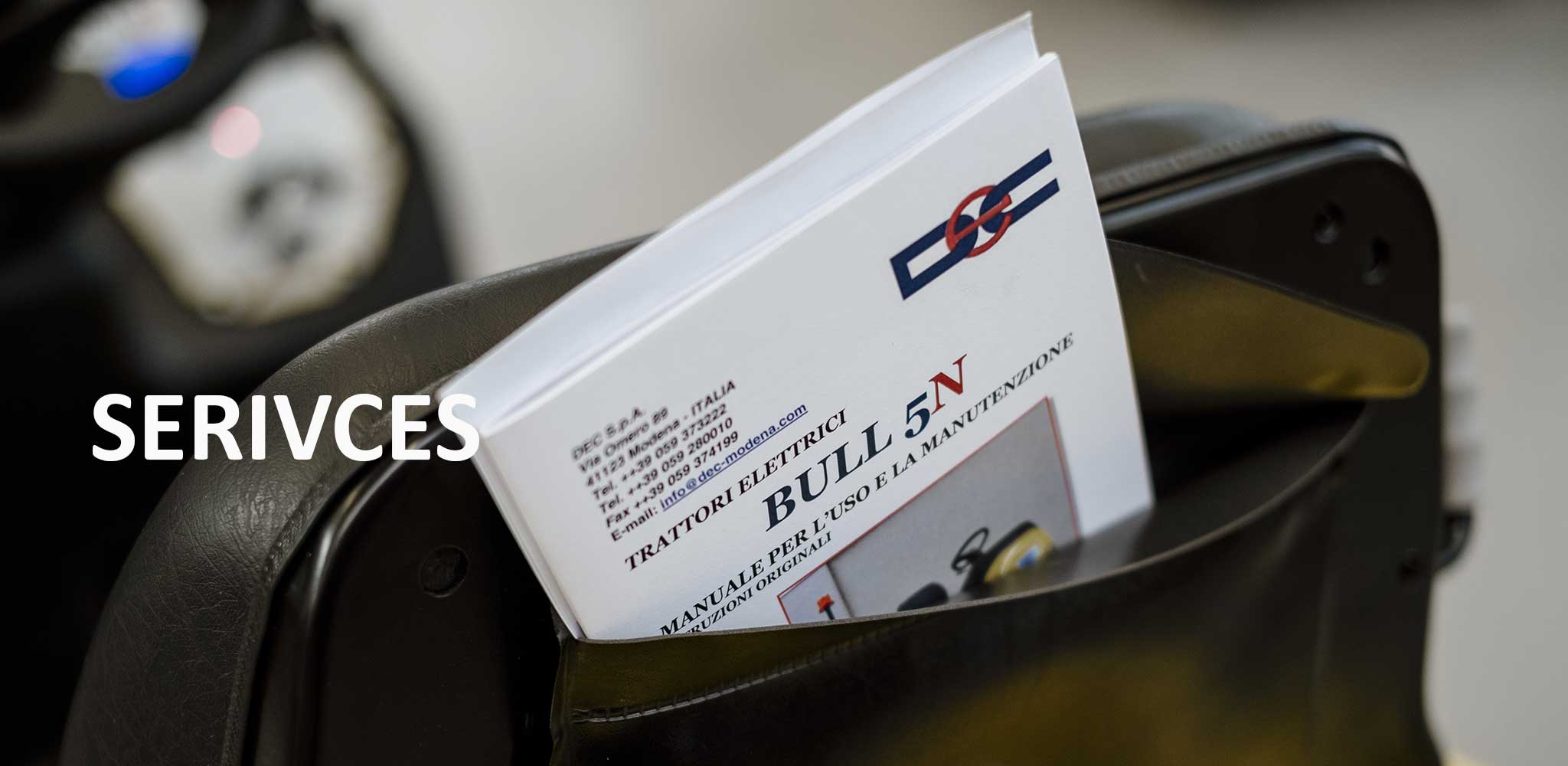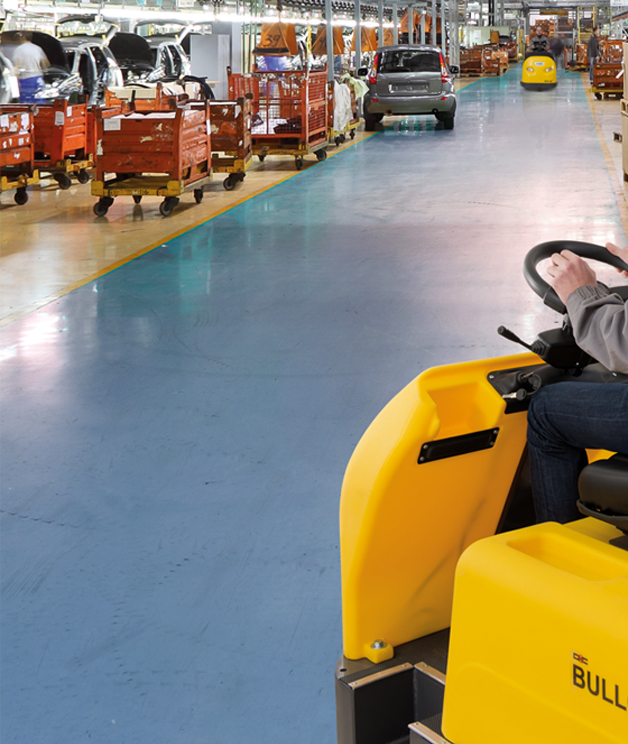 Consultancy and technology
Backed by years of experience and know-how acquired in industrial process and cleaning industries, we are able to propose ideal solutions to our customers' problems concerning horizontal transport and floor scrubbing logistics. We have a complete and constantly updated range of industrial tractors and floor scrubber-dryers since we believe that there is no single answer to the requirements of a continually developing market.
In-depth analysis of the procurement route and the company's technical-production layout allows us to offer specific solutions focused on total customer satisfaction, thanks to the dynamic and flexible approach that has always been our hallmark.
We pay the utmost attention to detail, from the type of floor and the presence of unevenness to the size of the aisles and the number of hours the machine must be used. Nothing is neglected and each detail becomes an integral part of the design of our products. All this often leads us to propose customized solutions that would otherwise be difficult to find on the market.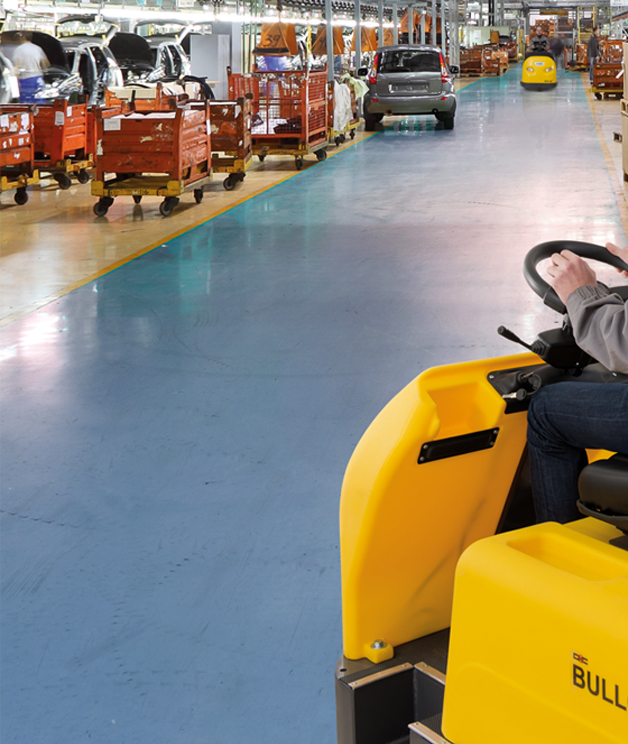 Consulenza e tecnologia
Grazie ad una conoscenza pluriennale dei processi industriali e del settore cleaning che interessano la nostra clientela, siamo in grado di proporre soluzioni ideali per la logistica dei trasporti orizzontali o della pulizia delle pavimentazioni, le più varie esistenti. Disponiamo di una gamma completa, ed in costante aggiornamento, di trattori industriali e lavasciuga pavimenti, in quanto riteniamo che non vi sia una risposta univoca alle esigenze del mercato in continua evoluzione.
Tramite un'accurata analisi del percorso di approvvigionamento, al layout tecnico-produttivo dell'azienda, grazie alla dinamicità e flessibilità che da sempre ci contraddistingue, offriamo soluzioni specifiche volte alla totale soddisfazione del cliente.
Prestiamo la massima attenzione ai dettagli, dal tipo di pavimentazione alla presenza di dislivelli, dalla dimensione delle corsie alle ore di impiego della macchina. Nessun dettaglio viene trascurato, ognuno di essi è parte integrante nella progettazione dei nostri prodotti. Tutto questo spesso ci porta ad offrire soluzioni personalizzate che difficilmente l'utente può trovare sul mercato.
Customized solutions
Our dealers/technicians discuss the customers' requirements, the intention being to propose the most suitable solution and not just the product that is already available. This leads to a working relationship that differs from the usual dealings between customer and supplier. This approach often results in completely new machines being created while others may be simply accessorized in various ways and dedicated to individual customers. Achieving a good-optimum outcome with this strategy is not easy. It requires on-going product development. We also need to remain at the cutting edge of everything the market has to offer. This mainly concerns electronics, which is behind everything in our sector. We use this method to maintain a place on the market but most especially, to create relationships of trust and confidence and promote customer loyalty.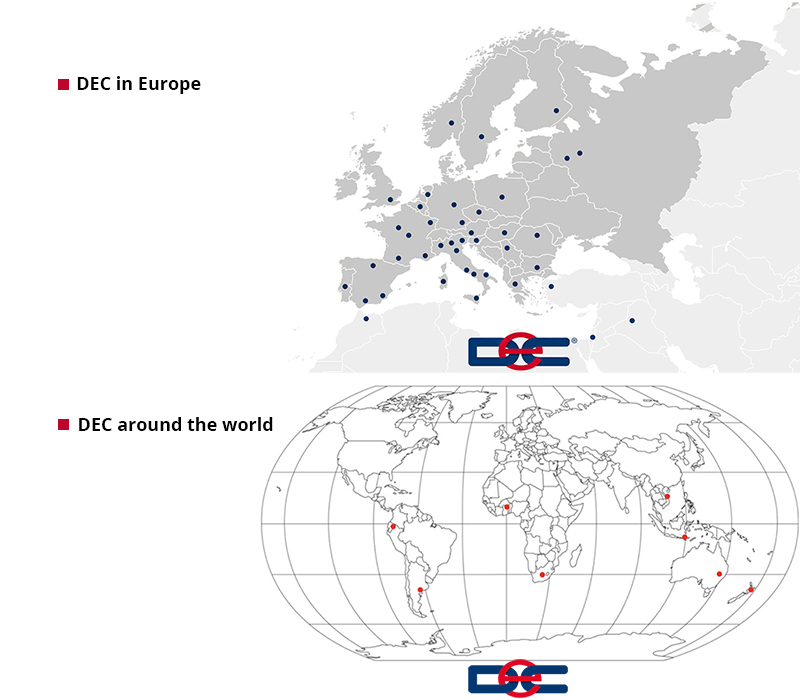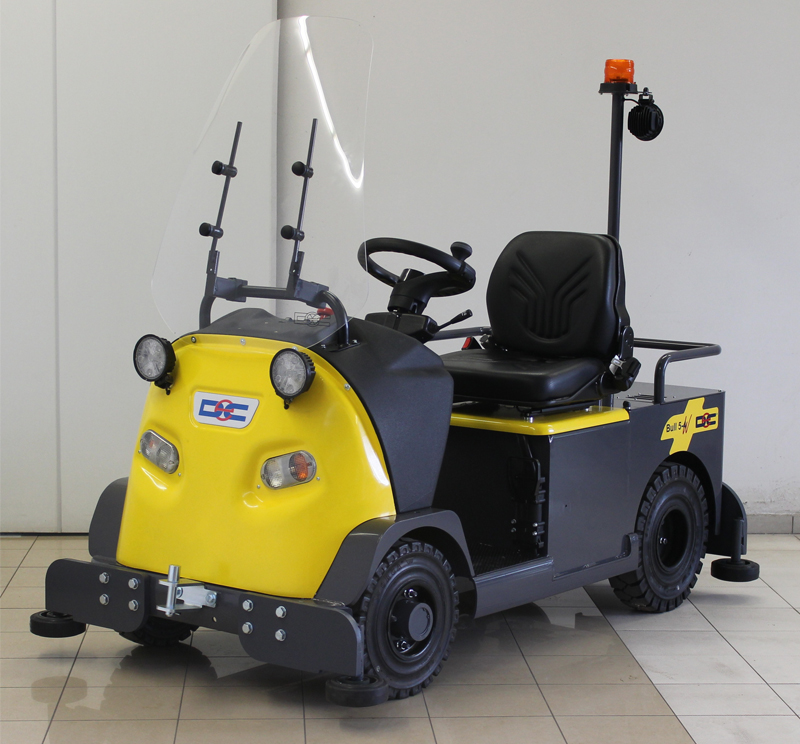 Personalizzazioni
I nostri venditori/tecnici si confrontano con le problematiche dei clienti con l'intento di proporre la soluzione più adatta e non solo il prodotto che hanno a disposizione. Da ciò il rapporto diventa di collaborazione che si distingue da quello cliente fornitore. Con queste basi sono nate presso di noi macchine completamente nuove o più semplicemente con equipaggiamenti di vario genere e natura dedicati a singoli clienti. Avere buoni-ottimi risultati in questa strategia non è semplice: richiede un continuo sviluppo dei prodotti ed il rimanere all'avanguardia di tutto quanto il mercato può offrire essenzialmente nel campo dell'elettronica che nel nostro settore è alla base di tutto. Applichiamo questo modo di operare per crearci uno spazio di mercato ma ancor più per creare un rapporto di fiducia e clienti fidelizzati.
Courses for dealers and technicians

To obtain the results we set ourselves, our Customer Contact team must be trained on all the necessary technical and business issues.
Both our internal personnel and our dealers' staff members are constantly trained on the new products or solutions and are perfectly able to keep the company informed about the customers' needs. We believe that a properly informed and trained person is able transmit all the passion and quality on which our work is based.
We also believe in establishing a friendly and cooperative relationship with all, but especially with those who entrust us with part of their work. We take care of the present because we believe in our future and in that of our customers.
Corsi per venditori e tecnici

Per raggiungere i risultati che ci prefissiamo occorre che il nostro team a contatto con la Clientela sia preparato commercialmente e tecnicamente.
Sia il nostro personale interno che i collaboratori dei nostri Dealers sono costantemente istruiti sui nuovi prodotti o nuove soluzioni e sono perfettamente in grado di riportare in azienda le necessità della Clientela. Crediamo che una persona realmente informata ed istruita possa far trasparire la passione e la qualità che contraddistingue il nostro lavoro.
Crediamo nella creazione di un rapporto di amicizia e collaborazione con tutti, ma specialmente con chi ci affida parte del proprio lavoro; curiamo il presente perché crediamo nel nostro futuro e quello dei nostri clienti.
Pre- and after sales service
and machine pool management
DEC operates across Europe and in other countries and has a network of dealers with fully trained personnel able to provide all the necessary technical and commercial pre- and after-sales assistance. Our sales network is present throughout Italy and in almost all European countries. In addition, our after-sales service is able to provide support through our dealers when required. Such a widespread network allows us to provide detailed assistance for our machines. So much so, our customers can organize routine maintenance schedules without ever having to leave the machines idle for longer than necessary.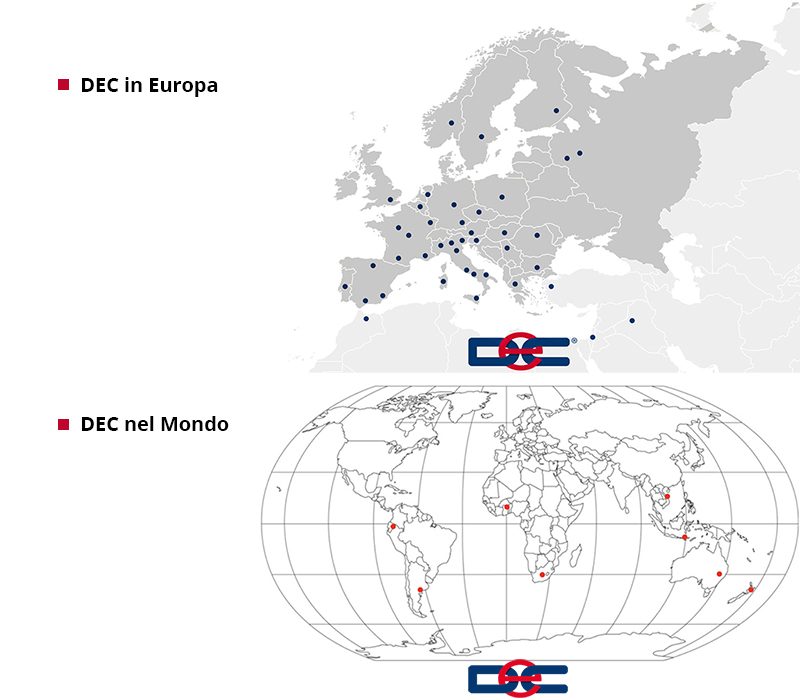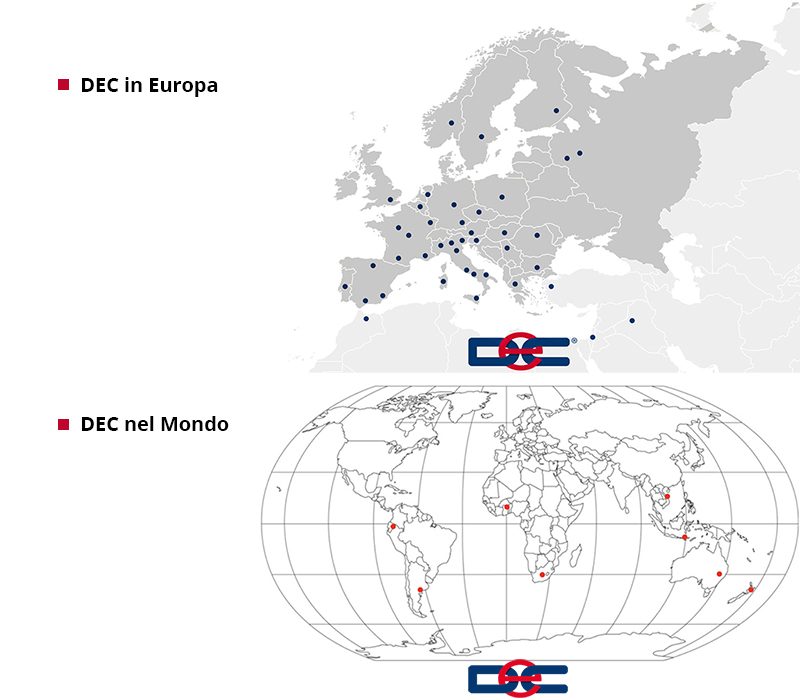 Pre-post service e gestione flotte

DEC spa opera in Europa e non solo, ovunque si avvale di distributori con personale ampiamente formato, in grado di fornire l'assistenza tecnica e commerciale necessaria pre e post vendita. La nostra rete commerciale è presente in tutta Italia ed in quasi tutti gli stati europei, così come per il post service la nostra organizzazione, naturalmente tramite i dealers, è in grado di intervenire in breve tempo in caso di necessità. Questa diffusione sul territorio permette una gestione capillare delle nostre macchine, permettendo ai nostri clienti di organizzare manutenzioni programmate tali da non dover fermare più del necessario le macchine.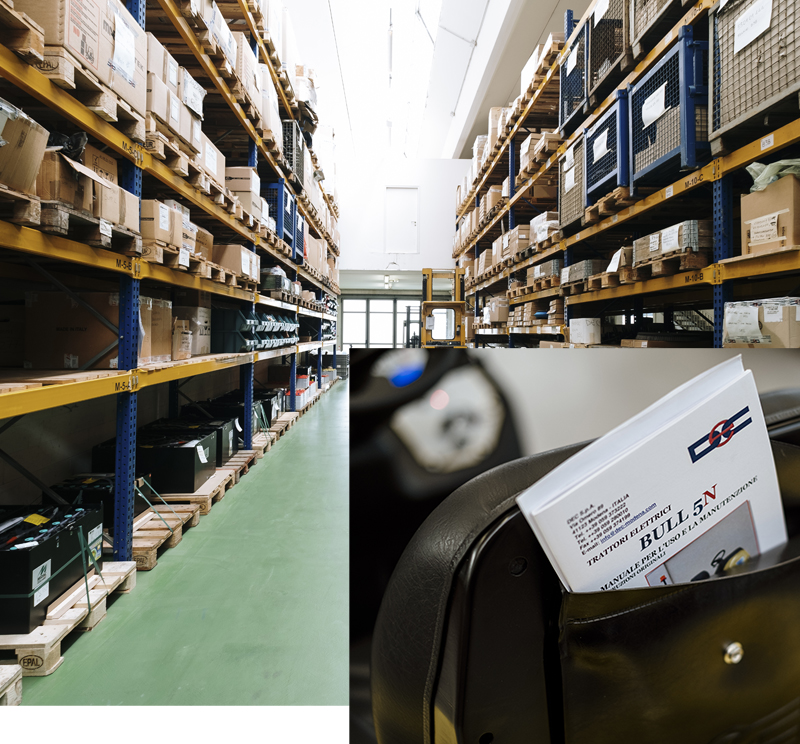 Spare parts "just-in-time"
We keep replacement parts in store for every type of machine in production and many other parts, the most requested, for obsolete machines.
We have created a service exclusively dedicated to replacement parts and can process orders in 48 hours.
Each machine or group of machines comes with a parts manual containing the codes of all the relative components so that they can be easily ordered when required.
Reliability and efficiency are the qualities on which our company is based, from production to management, from the finished machine to the individual replacement part.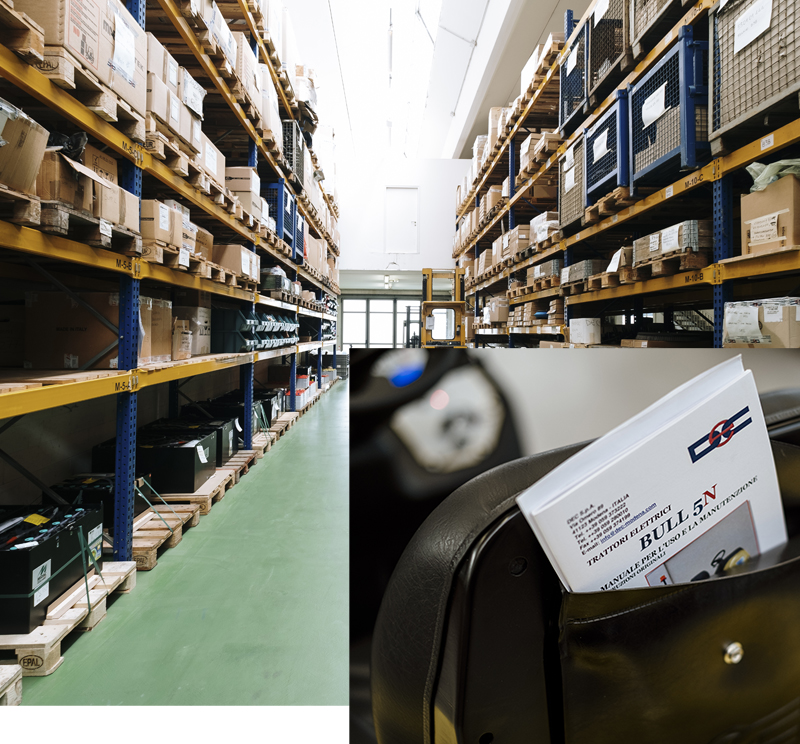 Servizio ricambi 'pronta consegna'
Nei nostri magazzini abbiamo a disposizione tutti i ricambi per ogni tipo di macchina in produzione e molti particolari, i più richiesti, delle macchine desuete.
Abbiamo creato un servizio dedicato esclusivamente ai ricambi in modo da garantire un'elaborazione ed una evasione degli ordini in 48 ore.
Ogni macchina o gruppo di macchine è corredato da un manuale ricambi, dove è possibile identificare il codice di tutte le singole parti che la compongono facilitandone il riordino in caso di guasto.
La serietà e l'efficienza sono qualità sulle quali si basa la nostra azienda, dalla produzione alla gestione, dalla macchina finita al singolo ricambio.